Our integrated Christian treatment model has achieved 123yrs of combined years of sobriety, amongst our entire alumni client base.

Clients succeed based on our dual-diagnosis program. We treat all addictions and any underlying disorders, like anxiety, depression, PTSD, behavior disorder, identity disorder and much much more. to support long-term sobriety,
Unlike traditional programs, we offer a holistic and customized approach. Each client is treated as a whole, not just based on their addiction.
We treat our clients physically, psychologically, socially, and spiritually. This significantly supports each client's road to full recovery.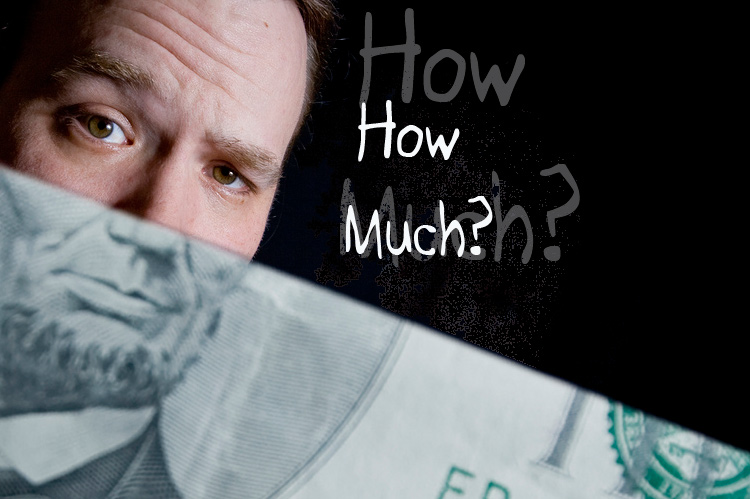 The cost of treatment is affordable and cost effective. 
We accept ALL major insurances.
If you do not have health insurance, we will help you obtain health insurance, at no charge to you. We also offer partial scholarships, and a self-pay rate that begins at $6,500, as well as 100% financing.
We believe that everyone deserves access to the best treatment. We are here to help you so please do not hesitate to contact us regarding all possible financial options.
We have locations all across the country.
You can get treatment near your local area or away from home. Studies have shown that heroin addicts who get treatment away from their local area have a much higher success rate than those who don't. If you want to get away from your triggers, rehabbing away from home is your best option.
Wherever your location is, We Can Help!
Our drug and alcohol treatment plans are personalized and customized based on your needs. Every drug addict and alcoholic is different. Therefore there's no one-size-fit-all approach to sobriety. With the help of you and your family, our Masters Level staff will sent down and create a treatment plan specifically for you.
We will treat your underlying root causes, such as mental health issues, as well as your drug and alcohol addiction.
Call Us Now! We're ready to help.
You will be part of a Christian supportive community, sharing your experiences and striving to reach common goals.
We offer various group therapy and support groups options, continually building a strong sense of community.
Support within your local community is also essential, which is why we offer family therapy and family weekends.
Many clients build lasting bonds, providing continual support.
A Variety Of Therapy Options
Our clients have access to the top evidence-based therapies.
Based on our customized approach, we offer a wide range of therapy options to fit every need.
We offer a dual-diagnosis program to target both addictions and underlying mental health conditions.
We offer cognitive behavioral therapy, motivational interviewing, rational emotive therapy, and much more.
When seeking treatment, some may feel as though a faith-based addiction facility is an uncommon choice. The truth is, the numbers prove that this choice is highly effective. Spirit-based treatment centers have successfully helped many addicts reach their recovery goals. Weston Rehab is no exception.
Why Choose Weston Rehab Facility?
When comparing faith-based treatment with more traditional methods, there are some distinct differences. What exactly makes faith-based methods more effective for some people? It is largely believed that all types of addictions, are not only caused by physical and mental disturbances, but also spiritual.
Individuals are often driven to addiction, once they have experienced some sort of trauma-related incident in their lives. This leaves large gaps in their spirit, which are then filled with substances of abuse. By restoring faith in the divine, these voids are often filled.
In turn, this allows individuals to detach themselves from substance dependency and instead, they are able to focus on more productive aspects of life. At Weston Rehab, we help our clients begin their road to recovery, helping them maintain sobriety.
We are a faith-based rehab facility, with so much to offer our clients. Not only will they strengthen their faith, but they will also have access to the top evidence-based treatment options. It is this holistic approach, that allows our clients to be so successful.
No Need to Look Any Further, We're Here For You
If you're looking for a Christian Rehab in Dallas, then no need to look any further. Weston Rehab offers everything you would need and more. When looking for a treatment provider, it's important to remember that not all places are created equal. Weston Rehab provides everything you would need to reach and maintain sobriety.
Depending on your specific needs, the rehab you choose should offer features and services in which will help you on your road to recovery. However, regardless of your needs, there are certain factors in which you should be aware of. We offer all the crucial elements needed to succeed:
1. Type of Addiction: Drug and alcohol abuse are the two most common; but you or a loved one's needs may differ from these types of addiction. People suffer from gambling addictions, sex addictions, eating disorders, and more. At Weston Rehab, we treat all types of addiction, as well as mental health conditions. We have the experience that our clients need to succeed.
2. Competency of Staff – Our staff is competent and well-experienced when dealing with addicts on their road to recovery. What's important to note here, is that our staff is composed of both pastoral counselors and certified counselors. Certified counselors are the ones you usually find in traditional rehabilitation centers, while the pastoral counselors provide the spiritual boost needed to reaffirm your faith in God. However, even the certified counselors lean towards a more spiritual healing approach, making sure that each step you take is in line with the faith-centered essence of our facility. Weston Rehab is extremely proud of our staff members, as they are highly experienced and supportive. If you have any questions, we will be happy to answer them for you.
3. What Others Say – When it comes to faith-based treatment facilities, word-of mouth is the best way to hear about the true effectiveness of a facility. At Weston Rehab, we become very close to our clients and their families. We build a community of support, so it's natural that people have great things to say. We stay in close contact with our residents, who are all very proud of the progress they have made with us.
4. Facilities Available – A facility that is well-cared for, generally means that residents are also well-cared for. We offer a facility that is clean, supportive and comfortable. This makes individuals more prone to successfully tackle the challenges in which they face. At Weston Rehab, we offer all the facilities a client would need, plus more. We believe in offering numerous options, as each individual is unique in terms of their interests, need, and wants. If you would like to come look at our beautiful facility, please do not hesitate to contact us.
5. Extracurricular Facilities – If you believe that the presence of extracurricular activities will help your recovery process, then please feel free to ask us about the great options we offer. At Weston Rehab, we work with our clients, providing the most rewarding experience possible. We ensure that our clients are comfortable, so that they can focus on their recovery.
6. Cost of the Facility – The cost of treatment tends to be a top concern. Although treatment can be costly, you are investing in your future. Please keep in mind, that when it comes to your recovery – quality is always the best option. Think about how costly a relapse would be if you don't find the treatment you need today. You could not only pay more financially, but you could pay with your life. West Rehab offers multiple payments options, so that clients can obtain the treatment they deserve.
7. The Aftercare – Aftercare refers to the treatment a client receives once they leave the facility. This is quite common and may be the most important aspect of a good addiction treatment center. When you're in a controlled environment, such as inpatient treatment, you have a more structured routine. Once you leave the facility, you're faced with the same temptations as before. Typically, aftercare programs involve continuing, regular therapy sessions. At Weston Rehab, we build strong relationships with our clients, helping them every step of the way. Once the inpatient portion of their treatment is complete, we continue to provide care. This is one of the ways in which we help our clients maintain sobriety.
Our faith-based facilities offers that much needed component, in which traditional treatment facilities do not offer. With a spiritual guide, residents are not only healed from their addiction, but are healed completely – from the inside out. You will not only find that you're leaving a destructive path behind, but you'll begin your journey onto the right path.